Get the chance to change your life and live in the amazing world of a grand International Cultural, Artistic & Scientific Organization. 
You're Welcome to Found and be Presidents of "ZERVAS ART CLUB" in your country"! Be members of the "World Federation of Zervas Art Clubs"! In every country in every big city!
We have the pleasure to inform you that "World Federation of Zervas Art Clubs" is in process to found Clubs (NGO) in many countries around the world.
World Federation of Zervas Art selected active persons and is interested to collaborate with common basic the development. 
if you have the possibilities and the members to open it, you are welcome to be the General President of "Zervas Art Club" in your city / country.
THE CULTURE OF BUSINESS
& THE BEST FRANCHISE
OPEN A ZERVAS ART CLUB
ZERVAS ART is the largest – the only Artistic, Scientific and Cultural Organization, with the largest network in the world with presence in over 140 countries, 30 ZERVAS ART CLUBS, 30 Presidents, over 8,000 associates and more than 80,000 member friends. ZERVAS ART dominates the global culture market with more than 40 events per year.
GRAB THE OPPORTUNITY
The crisis generates opportunities!!! After a period of shrinking the culture market, now is the time to start working with FRANCHISE of the WORLD FEDERATION OF ZERVAS ART CLUBS.
SEE THE NUMBERS
320+ Painting Exhibitions in Greece and other 24 countries
12 Scientific Conferences
7 International Art & Science Festivals
13 Artistic / Scientific conferences
70+ International Painting Symposiums
1200 Fine Art Professors partners from all over the world
85+ International Artistic Master Classes
2 Exhibitions / Symposiums with the United Nations 2006/2008
65+ Universities & Academies of Fine Arts over 60 countries
85,000 Members in our "International Artistic Community"
8.000 Participant artists and partners
9,000 Art works in "Zervas Art Collection"
180 Participant countries
MAKE IT DIFFERENT
What makes ZERVAS ART the right choice for FRANCHISE today is: its comparative advantages, leading the global cultural network, continuing education, know-how and a strong world brand name.
INVEST LOW COST
By opening a ZERVAS ART CLUB, you invest in a FRANCHISE with very low set up costs and low running costs, with free Secretarial Support and at the same time with high potential for goals and benefits.
YOU ARE NOT ALONE
By joining ZERVAS ART's FRANCHISE network, you work for yourself but you're not alone. In the large family of WORLD FEDERATION OF ZERVAS ART CLUBS you enjoy the benefits of an independent business organization and at the same time your first step WORLD FEDERATION OF ZERVAS ART CLUBS and all the people on the network are there to support you every moment.
COME ON WITH THE BEST
Come and become the Founder & President of ZERVAS ART CLUN in your country or your city!
Join today at WORLD FEDERATION OF ZERVAS ART CLUBS!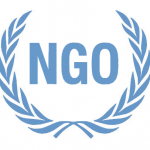 THE PHILOSOPHY
To stimulate international interest and cooperation with Higher Schools of Fine Arts and other Artistic or Cultural Institutions and Institutions, from the International Community, to teach – transmit all about the visual arts in particular, but also all forms of art according to the most up-to-date views and knowledge, and to divert public opinion into the aims of this Foundation, which are Educational, Scientific, Cultural, Tourism and Developmental.
Promote the Establishment of Study Groups and International Relations, ie Organizing Seminars, Seminars, Conferences, Speeches, Television and Radio Broadcasting, Symposiums, Co-conferences etc. that are directly related to the communication of the peoples through art and the creation of a culture of peace and coexistence.
Organize Community (EU), National or Regional Programs of Regional or National Atypical Continuing Vocational Training, and programs aimed at the Conservation, Preservation and Dissemination of Greek Traditional Greek Cultural Heritage and Traditional Arts (such as Dance, Pottery, Engraving, Wood Carving, Painting, Sculpture, etc.).
Contribute to scientific, environmental, ecological and cultural training, in particular by adapting various social groups to the continuous and all kinds of developments and changes, which are constantly present in all areas of social life, and in particular to carry out work which it will have as its aim and purpose the art, the creation of a Culture of PEACE and the unity of peoples, with the similarities and differences, the basic good of man.
Seeks to safeguard the free exchange of scientific, artistic and cultural information, as well as the free movement of educational, scientific and cultural ideas and initiatives, the preservation, preservation, dissemination and protection of popular culture and its development of Peace, Friendship and mutual cooperation and understanding between people who serve every artistic and scientific way of every kind of art in every country.
To edit, publish and distribute books, magazines or newspapers, and television broadcasts on the arts, sciences and cultures for the purpose of objective information and information.
The preservation, preservation and promotion of an international collection of works of art, to enrich this collection with new works of art, with the aim of assembling a major national artistic product with international radiation, which will contribute to the cultural but also any kind of development of the wider region and our country.
The accommodation of the World Collection of Artworks in one or more buildings, in the form of a Museum or another, and to pre-empt visits of students, scientific groups, etc.

THE BASIC CULTURAL  PROGRAM
CULTURE | ART | SCIENCE | TOURISM | SOCIETY | EDUCATION | HUMANISM | TRANDITION 
Except from the basic annual program of our Club, we will also organize events like: cultural, scientific, artistic, humanitarian, social & touristic.
Our purpose is the national cultural consciousness and the culture of peace.
Zervas Art Clubs in the whole world organize great cultural events under the collaboration of every Organization worldwide where supports the "Culture of Humans", with purpose to wake and sensitize consciences and societies.
Cultural – Scientific Congresses & Conferences  
Contemporary Policy of Culture
Cultural Freedom
Multicultural Societies, Countries & world
Culture as a basis of economic development
Art Exhibitions
International Painting Exhibition
Professors Annual Art Exhibition from the University of Fine Arts of the country
Students Annual Art Exhibition from the University of Fine Arts of the country
Dedication in famous artist
Artistic – Social Projects
UNESCO National Heritage
Annual ceremony of UNO's Universal Declaration of Human Rights
Program & work presentation of GREENPEACE
Program & work presentation of ACTION AID
Kids Painting Exhibition from African children with the collaboration of ACTION AID
Program & work presentation of MEDICINES SANS FRONTIERS
Annual ceremony of UNO's Universal Declaration of Human Rights
Humanitarian Aid
Annual fundraiser for humanitarian aid in African countries
Priority will be given to health and education
Support of Educational Programs of UNICEF against Illiteracy for underdeveloped countries
Educational  Projects
5 days Master Classes / Seminars program:
Painting | Collage | Mixed Media | Pastel | Abstract | Drawing | Engraving | Sculpture | Photography | Watercolor  | Traditional musical instruments | Traditional music dances
Tourism  – Agricultural Tourism
Five-days tourist packages to visit the country's most important cultural monuments
Five-days tourist packages to visit the country's most important national agricultural products
Festivals
Daily festival of every field of national folklore dances
International Video Art Festival
BE PRESIDENT
FILL THE FORM & APPLY YOUR PRESIDENCY
JOIN THE BEST FRINCHISE FOR CULTURAL BUSINESS