PRIVILEGE
Quality Certification is the reliable confirmation provided by the World Federation of Zervas Art Clubs and the Club for UNESCO of Arts & Letters for the level of knowledge or competence of an artist for the artistic work he has created to date.
It is prove the acquisition of continuous education, information and study, in the approved Master Classes of scientific level which are provided online to the artists.
The Certificates of Quality are awarded after a study prepared by the Artistic – Scientific Committee on the overall artistic work and the offer of the examined artist.
Obtaining Certificates of Quality from an artist helps to evaluate the selling price of his works of art and at the same time is a basic guarantee for the buyer.
.
PERFECT
BRILLIANT
EXCELLENT
WONDERFUL
VERY GOOD
GOOD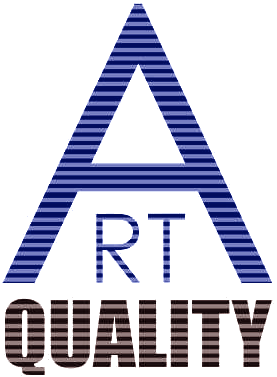 GUARANTEE 
Certificates of Quality are an important presumption for the CV and the career of the artists while they are divided and classified in four (4) categories of official grading.
More and more artists from all over the world are getting the Certificate of Quality which is already considered a privilege and guarantee when it accompanies a artwork and facilitates its sale.
More and more collectors and buyers from any country are seeking the trust that the Certificate of Quality provides in the global art market.
The Certificate of Quality of the World Federation of Zervas Art Clubs and the Club For UNESCO of Arts & Letters is the only evaluation criterion that guarantees the right & documented transaction between buyers and artists.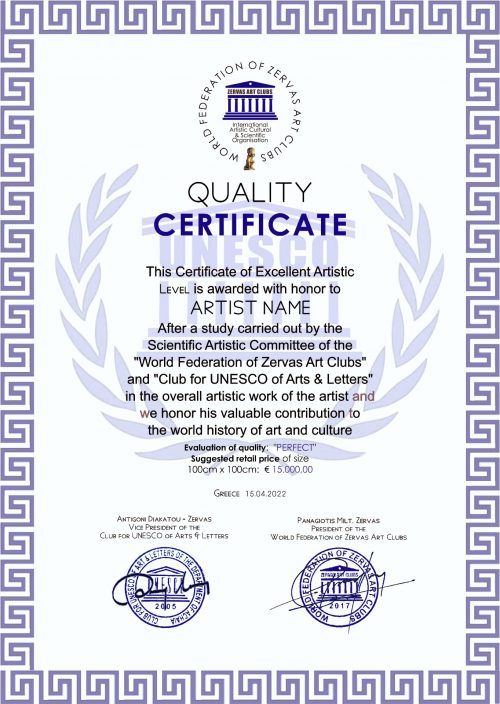 GET   YOUR   CERTIFICATE   OF   QUALITY
CERTIFY THE VALUE OF YOUR ARTWORK
Send  us   your  Complete  Portfolio
and  the  Subscribe Fee of   149,90 €
We will send your Certificate today
WE GUARANTEED OFFICIALY
THE VALUE OF ART

PAYMENT METHODS
REVOLUT BANK
Name: ANTIGONI  DIAKATOU    //   IBAN: LT85 3250 0565 3429 5915
BIC: REVOLT21   //   Country: GREECE   //   +30 2610 994 804
 
PIRAEUS BANK
Name: EIRINI ZERVA – PANAGIOTIS ZERVAS
IBAN: GR92 0172 5040 0055 0410 5075 622
Branch Name: 5504105075622
BIC-SWIFT: PIRBGRAA  /  ID: AH702429   /  Country: GREECE
+30 2610 994 804  /  DIONISOU 8, 26500, PATRAS, GREECE
Bank address: KORINTHOU, PATRAS
WESTERN UNION  –  MONEYGRAM
1st name EIRINI   /   2nd name ZERVA
ID: AH702429   /   Country: GREECE   /   +30 2610 994 804
ZERVAS ART ONLINE PAYMENT
 You can use any credit card

  Deposit in our REVOLUT bank account:
Name: Name: ANTIGONI  DIAKATOU    //   IBAN: LT85 3250 0565 3429 5915
BIC: REVOLT21   //   Country: GREECE   //   +30 2610 994 804
WISE ONLINE TRANSFER MONEY
You can use any credit card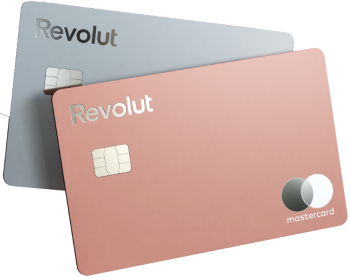 23 YEARS ZERVAS ART 
146 INTERNATIONAL PAINTING SYMPOSIUMS  —  220 ART EXHIBITIONS
214 INTERNATIONAL ARTISTIC MASTER CLASSES  —  1.000 ONLINE ART EXHIBITIONS
CHOOSE ZERVAS ART EVENTS & SERVICES
GEGET.G
APPLY NOW &
GET MORE
Choose Your Certificates
We will inform you for the required Terms & Conditions