ZERVAS ART AWARDS
NECESSARY GUARANTEE FOR YOUR CAREER
Under the Auspice of Club for UNESCO of Achaia
THE OFFICIAL CERTIFICATE – GUARANTEE OF THE ARTISTIC QUALITY
PRIVILEGE
Quality Certification is the reliable confirmation provided by the World Federation of Zervas Art Clubs and the Club for UNESCO of Arts & Letters for the level of knowledge or competence of an artist for the artistic work he has created to date.
It is prove the acquisition of continuous education, information and study, in the approved Master Classes of scientific level which are provided online to the artists.
The Certificates of Quality are awarded after a study prepared by the Artistic – Scientific Committee on the overall artistic work and the offer of the examined artist.
Obtaining Certificates of Quality from an artist helps to evaluate the selling price of his works of art and at the same time is a basic guarantee for the buyer.
.
PERFECT
BRILLIANT
EXCELLENT
WONDERFUL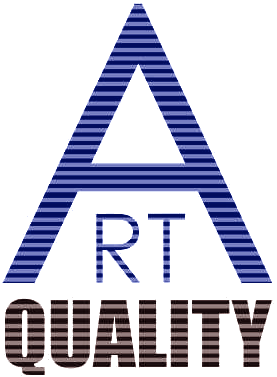 GUARANTEE 
Certificates of Quality are an important presumption for the CV and the career of the artists while they are divided and classified in four (4) categories of official grading.
More and more artists from all over the world are getting the Certificate of Quality which is already considered a privilege and guarantee when it accompanies a artwork and facilitates its sale.
More and more collectors and buyers from any country are seeking the trust that the Certificate of Quality provides in the global art market.
The Certificate of Quality of the World Federation of Zervas Art Clubs and the Club For UNESCO of Arts & Letters is the only evaluation criterion that guarantees the right & documented transaction between buyers and artists.
GET YOUR CERTIFICATE OF QUALITY
Send us your complete Portfolio and the Subscribe Fee of 29,90€
We will send your Certificate after 2 working days via post office
.
FOR YOUR CAREER
GET NOW MORE PRECIOUS CERTIFICATE YOU NEED
Zervas Art is 21 years old Artistic & Scientific Organisation and support more than 9.000 artists from allover the world
Today offer the right to the artist to get any Certificate they need to use for their career from the total of our events
Apply for more information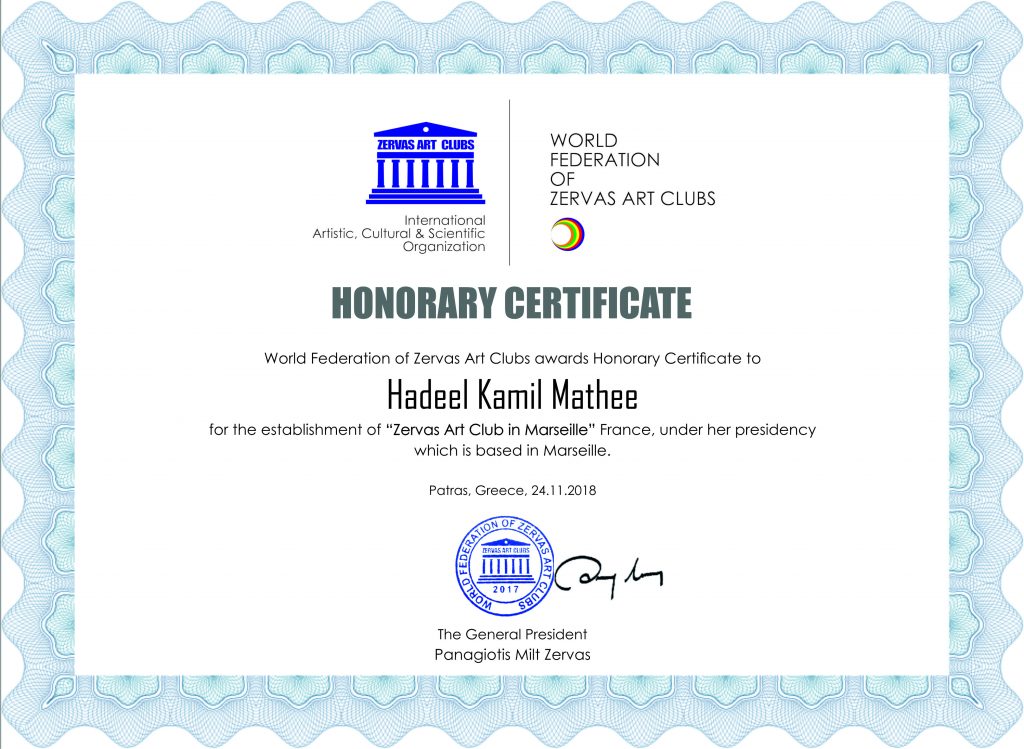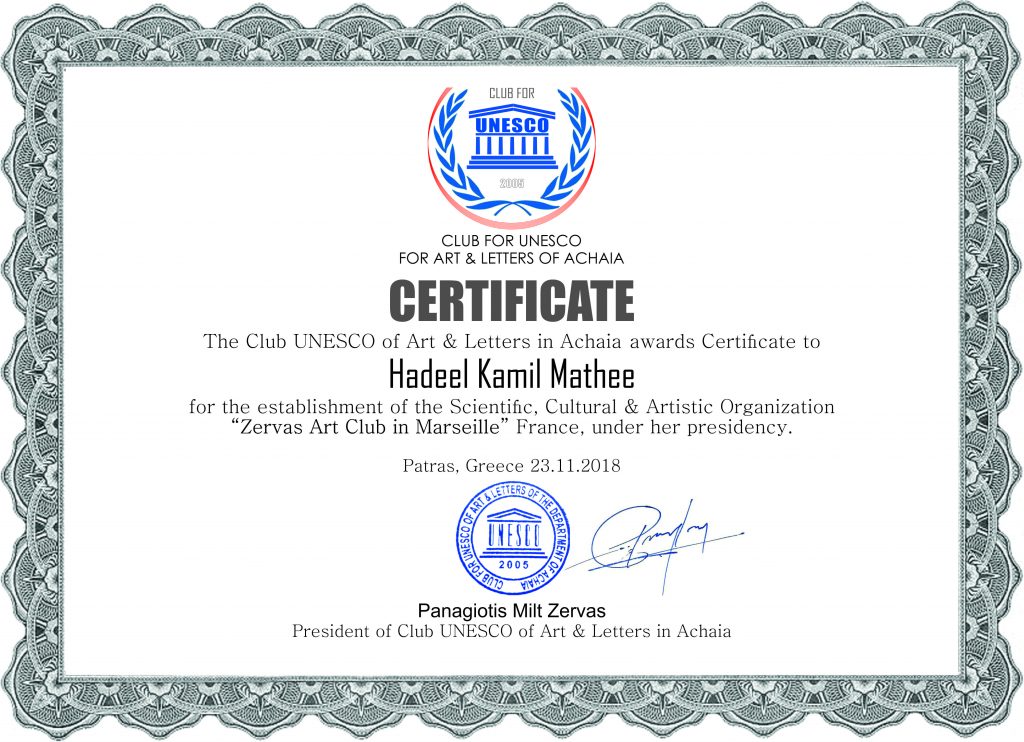 ZERVAS ART CLUB
Be President
.
Also you can get "SET of 3 Certificates" in the Fee of 49.90€  from the following events of Zervas Art
The Certificates have the signature of Zervas Art & Club UNESCO
ATHENS ART FAIR   |   PARIS ART FAIR  |   ROMA ART FAIR  |   LONDON ART EXHIBITION   |   FLORENCE ART EXHIBITION
ISTANBUL ART FAIR   |   DUBAI ART FAIR   |   CAIRO ART FAIR   |   PATRAS ART FAIR    |   THESSALONIKI ART SYMPOSIUM
MYKONOS ART SYMPOSIUM    |   MOSCOW ART FAIR    |   BARCELONA ART SYMPOSIUM     |    PRAGUE ART SYMPOSIUM
INVEST FOR YOUR NEW LIFE AND WIN
GOLDEN VISA GREECE
WHAT ARE THE BIG PRIVILEGES OF THE GOLDEN VISA 
.
.


APPLY NOW

Choose Your Certificates
.
FILL THE FORM

CONTACT US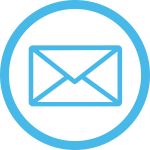 zervasart@gmail.com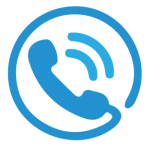 +30 2610 994 804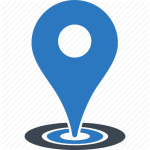 Head office: 9 Androutsou str | Agios Vasilios 
                 26504 | Patras, Greece
               

   Founder – Owner – President  Panagiotis Milt. Zervas   

   Founder – Vice President  Antigoni D. Diacatou

   General Manager  Irene Pan. Zervas

   General Secretary  Miltiadis Pan. Zervas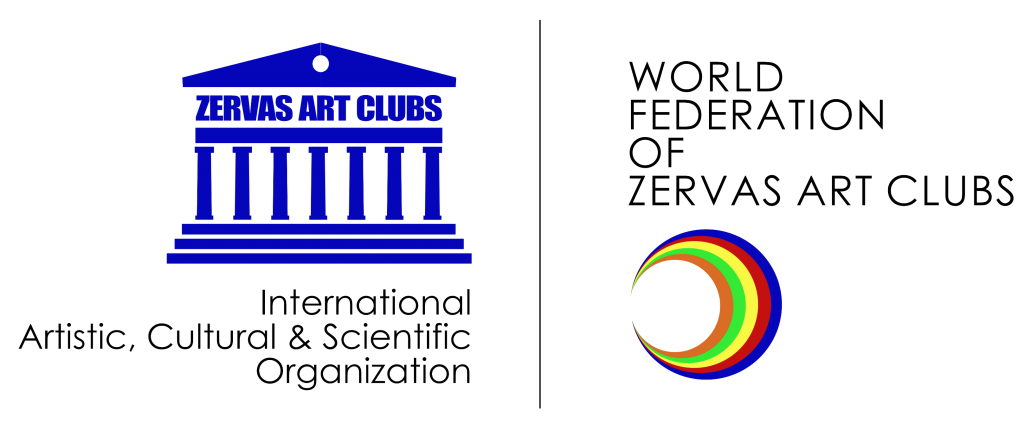 .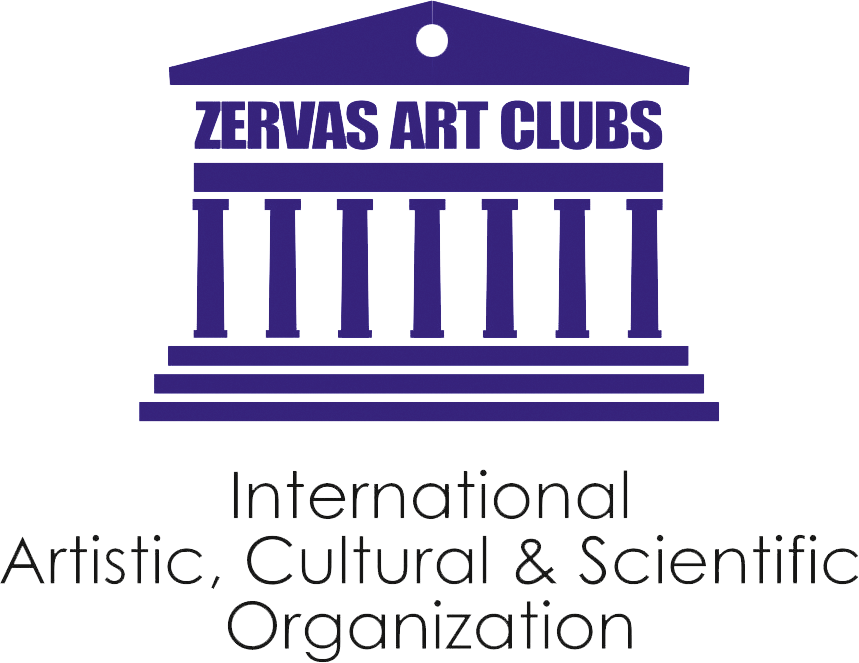 UNDER THE AUSPI