.
ZERVAS ART WORLD CULTURE FRANCHISE 
REGISTRATION FEE & COPYRIGHTS
THE ATTRACTIVE OPPORTUNITY OF CULTURAL BUSINESS
ZERVAS ART
is the largest – the only Artistic, Scientific and Cultural Organization, with the largest network in the world with presence in over 140 countries, 30 ZERVAS ART CLUBS, 30 Presidents, over 8,000 associates and more than 80,000 member friends. ZERVAS ART dominates the global culture market with more than 40 events per year.
MAKE IT DIFFERENT
What makes ZERVAS ART the right choice for FRANCHISE today is: its comparative advantages, leading the global cultural network, continuing education, know-how and a strong world brand name.
INVEST LOW COST
By opening a ZERVAS ART CLUB, you invest in a FRANCHISE with very low set up costs and low running costs, with free Secretarial Support and at the same time with high potential for goals and benefits.
YOU ARE NOT ALONE
By joining ZERVAS ART's FRANCHISE network, you work for yourself but you're not alone. In the large family of W.F.Z.A.C. you enjoy the benefits of an independent business organization and at the same time your first step W.F.Z.A.C. and all the people on the network are there to support you every moment.
COME ON WITH THE BEST
Come and become the Founder & President of ZERVAS ART CLUN in your country or your city!
Join today at WORLD FEDERATION OF ZERVAS ART CLUBS!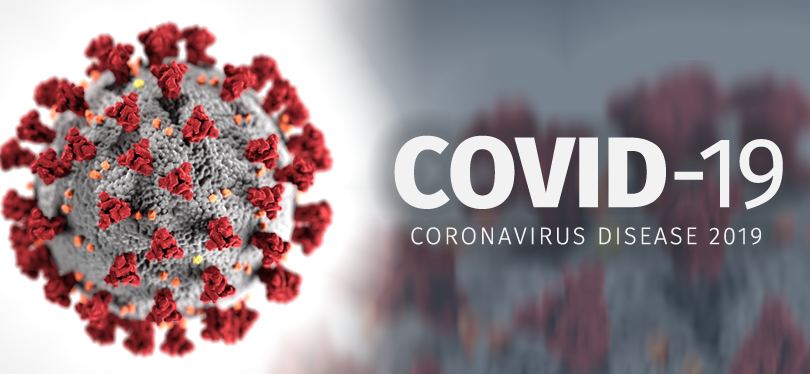 SPECIAL OFFER FRANCHISE
CALL FOR THE INTERESTED NEW PRESIDENTS
World Federation of Zervas Art Clubs, at first of all is a global cultural centers with social responsibility (CSR)
which is going to be realized with the best terms for the new Presidents now in the covid period.
Our responsibility and our goal is the development of the Culture – Art – Science, the development of our common organization.
The Board of the Federation decided at 21|08|2020 to chance policy and will offer
Special Rates with the lowest registration fee that we can for the Copyrights.
The offer will apply until 31|12|2020
from 01|01|2021 will apply the normal fees
PEGISTRATION FEE | COPYRIGHTS
ESTABLISMENT OF ZERVAS ART CLUBS
Zervas Art Club in Countries     =    from 1.000€ until 5.000€
Zervas Art Club in Capitals     =    from  500€ until 2.000€
Zervas Art Club in Cities        =    from  300€ until 1.000€
.
APPLY NOW
to get the special offer of our organization.
Get the unique Franchise of Cultural Bussines and be President of
"Zervas Art Club" in your country | city.
Do not miss this rare opportunity
.
The Registration fee for the Franchise is different from country to country and city to city
We note, that you can get back the Registration amount from the realization of your first event under the support of the W.F.Z.C
Manage from now your 1st event under the support of the W.F.Z
Choose 2 or more active persons to establish your Zervas Art Club like company
So the Franchise cost of the Copyrights and the establishment of your ZERVAS ART CLUB will be so easy
COUNTRIES LIST    &   FRANCHISE
A
Afghanistan: 4.000€
Cities: 1.500€
Albania: 3.000€
Cities: 1.000€
Algeria: 5.000€
Cities: 1.800€
Andorra: 3.000€
Cities: 1.000€             
Angola: 3.000€
Cities: 1.000€
Antigua and Barbuda: 3.000€
Cities: 1.000€
Argentina: 6.000€
Cities: 2.000€
Armenia: 5.000€
Cities: 1.000€
Australia: 10.000€
Cities: 1.500€ – 3.000€ 
Austria: 8.000€
Cities: 2.000€
Azerbaijan: 6.000€
Cities: 1.500€
B
Bahamas: 5.000€
Cities: 1.500€
Bahrain: 7.000€
Cities: 2.000€
Bangladesh: 5.000€
Cities: 1.500€             
Barbados: 4.000€
Cities: 1.000€             
Belarus: 5.000€
Cities: 1.500€
Belgium: 9.000€
Cities: 2.000€
Belize: 3.000€
Cities: 1.000€
Benin: 3.000€
Cities: 1.000€             
Bhutan: 3.000€
Cities: 1.000€             
Bolivia: 4.000€
Cities: 1.000€
Bosnia and Herzegovina: 4.000€
Cities: 1.000€
Botswana: 3.000€
Cities: 1.000€
Brazil: 8.000€
Cities: 2.000€             
Brunei: 10.000€
Cities: 2.000€
Bulgaria: 4.000€
Cities: 1.000€             
Burkina Faso: 3.000€
Cities: 1.000€
Burundi: 3.000€
Cities: 1.000€
C      
Côte d'Ivoire 5.000€
Cities: 1.000€             
Cabo Verde: 3.000€
Cities: 1.000€
Cambodia: 3.000€
Cities: 1.000€             
Cameroon: 3.000
Cities: 1.000€
Canada: 12.000
Cities: 4.000€
Central African Republic: 3.000€
Cities: 1.000€
C
Chad: 3.000€
Cities: 1.000€             
Chile: 4.000€
Cities: 1.500€             
China: 20.000€
Cities: 3.000€ – 7.000€        
Colombia: 4.000€
Cities: 1.500€             
Comoros: 3.000€
Cities: 1.000€             
Congo: 4.000€
Cities: 1.500€
Costa Rica: 4.000€
Cities: 1.000€
Croatia: 4.000
Cities: 1.500€             
Cuba: 4.000€
Cities: 1.500€             
Cyprus: 9.000€
Cities: 2.000€             
Czechia (Czech Republic): 8.000€
Cities: 2.000€
D
Democratic Republic of the Congo: 4.000€
Cities: 1.000€
Denmark: 12.000€
Cities: 2.000€             
Djibouti: 3.000€
Cities: 1.000€
Dominica:000€
Cities: 1.000€
Dominican Republic: 3.000€
Cities: 1.000€
E
Ecuador: 3.000€
Cities: 1.000€
Egypt: 8.000€
Cairo: 4.000€
Cities: 2.000€
El Salvador: 4.000€
Cities: 1.000€
Equatorial Guinea: 3.000€
Cities: 1.000€
Eritrea: 3.000€
Cities: 1.000€                
Estonia: 4.000€
Cities: 1.000€                     
Eswatini (fmr. "Swaziland"): 3.000€
Cities: 1.000€             
Ethiopia: 7.000€
Cities: 1.500€
F      
Fiji: 6.000€
Cities: 2.000€
Finland: 8.000€
Cities: 1.500€             
France: 17.000€
Paris: 12.000
Cities: 2.000€ – 10.000€
G
Gabon: 3.000€
Cities: 1.000€
Gambia: 3.000€
Cities: 1.000€
Georgia: 5.000€
Cities: 1.000€
Germany: 17.000€
Cities: 2.000€ – 10.000€ 
Ghana: 3.000€
Cities: 1.000€
G
Greece: 10.000€
Athens: 5.000€
Cities: 2.000€
Grenada: 4.000€
Cities: 1.000€             
Guatemala: 4.000€
Cities: 1.000€
Guinea: 4.000€
Cities: 1.000€
Guinea-Bissau: 3.000
Cities: 1.000€
Guyana: 3.000€
Cities: 1.000€
H      
Haiti: 4.000€
Cities: 1.000€             
Holy See: 3.000€
Cities: 1.000€             
Honduras: 4.000€
Cities: 1.000€             
Hungary: 6.000€
Cities: 1.500€
I       
Iceland: 3.000€
Cities: 1.000€             
India: 18.000€
States: 10:000€
Cities: 2.000€ – 10.000€    
Indonesia: 8.000€
Cities: 1.500€
Iran : 6.000€
Tehran: 3.000€
Cities: 1.000€
Iraq : 5.000€
Cities: 1.000€ – 3.000€
Ireland: 3.000€
Cities: 1.000€
Israel: 17.000€
Cities: 3.000€             
Italy: 15.000€
Rome: 10.000€
Cities: 3.000€
J
Jamaica: 5.000€
Cities: 1.000€
Japan: 16.000€
Cities: 2.000€ – 5.000€
Jordan: 7.000€
Cities: 1.000€
K
Kazakhstan: 4.000€
Cities: 1.000€             
Kenya: 4.000€
Cities: 1.000€             
Kiribati: 3.000€
Cities: 1.000€
Kuwait: 15.000€
Cities: 3.000€
Kyrgyzstan: 3.000€
Cities: 1.000€
L       
Laos: 3.000€
Cities: 1.000€
Latvia: 5.000€
Cities: 1.000€             
Lebanon: 6.000€
Cities: 1.500€
Lesotho: 3.000€
Cities: 1.000€             
Liberia: 3.000€
Cities: 1.000€  
L
Libya: 4.000€
Cities: 1.000€
Liechtenstein: 4.000€
Cities: 1.000€             
Lithuania: 4.000€
Cities: 1.000€             
Luxembourg: 12.000€
Cities: 2.000€
M    
Madagascar: 4.000€
Cities: 1.000€
Malawi: 3.000€
Cities: 1.000€             
Malaysia: 7.000€
Cities: 1.500€             
Maldives: 4.000€
Cities: 1.000€
Mali: 4.000€
Cities: 1.000€             
Malta: 6.000€
Cities: 1.000€             
Marshall Islands: 4.000€
Cities: 1.000€
Mauritania: 4.000€
Cities: 1.000€
Mauritius: 3.000€
Cities: 1.000€             
Mexico: 6.000€
Cities: 1.500€             
Micronesia: 3.000€
Cities: 1.000€
Moldova: 4.000€
Cities: 1.000€
Monaco: 10.000€
Cities: 2.000€
Mongolia: 8.000€
Cities: 2.000€
Montenegro: 4.000€
Cities: 1.000€             
Morocco: 6.000€
Cities: 1.500€             
Mozambique: 4.000€
Cities: 1.000€
Myanmar (formerly Burma): 3.000€
Cities: 1.000€
N
Namibia: 3.000€
Niger: 3.000€
Cities: 1.000€
Nigeria: 4.000€
Cities: 1.000€             
North Korea: 15.000€
Cities: 3.000€             
North Macedonia: 4.000€
Cities: 1.000€             
Norway: 12.000€
Cities: 2.000€
Netherlands: 8.000€
Cities: 2.000€
New Zealand: 9.000€
Cities: 1.500€
Nicaragua: 4.000€
Cities: 1.000€
Nauru: 3.000€
Cities: 1.000€             
Nepal: 5.000€
Cities: 1.500€
O               
Oman: 14.000€
Cities: 2.000€
P
Pakistan: 6.000€
Cities: 1.000€ – 2.000€     
Palau: 3.000€
Cities: 1.000€             
Palestine State: 6.000€
Cities: 1.500€             
Panama: 5.000€
Cities: 1.000€             
Papua New Guinea: 3.000€
Cities: 1.000€
Paraguay: 6.000€
Cities: 1.000€             
Peru: 7.000€
Cities: 1.500€             
Philippines: 6.000€
Cities: 1.000€
Poland: 6.000€
Cities: 1.000€             
Portugal: 8.000€
Cities: 2.000€
Q     
Qatar: 15.000€
Cities: 5.000€ – 8.000€
R      
Romania: 7.000€
Cities: 1.500€
S      
Russia: 18.000€
Cities: 2.000€ – 10.000€    
Rwanda: 3.000€
Cities: 1.000€             
Saint Kitts and Nevis: 3.000€
Cities: 1.000€
Saint Lucia: 4.000€
Cities: 1.000€             
Saint Vincent and the Grenadines: 5.000€
Cities: 1.000€             
Samoa: 3.000€
Cities: 1.000€             
San Marino: 10.000€
Cities: 2.000€             
Sao Tome and Principe: 3.000€
Cities: 1.
000€             
Saudi Arabia: 17.000€
Cities: 3.000€ – 10.000€
Senegal: 9.000€
Cities: 2.000€             
Serbia: 7.000€
Cities: 1.500€             
Seychelles: 18.000€
Cities: 3.000€             
Sierra Leone: 7.000€
Cities: 1.000€             
Singapore: 16.000€
Cities: 1.000€             
Slovakia: 5.000€
Cities: 1.000€             
Slovenia: 5.000€
Cities: 1.000€             
Solomon Islands: 7.000€Cities: 2.000€
Somalia: 5.000€
Cities: 1.000€                  
South Africa: 7.000€
Cities: 1.000€
South Korea: 15.000€
Cities: 2.000€
South Sudan: 4.000€
Cities: 1.000€
Spain: 12.000€
Cities: 1.000€         
S
Sri Lanka: 10.000€Cities: 2.000€             
Sudan: 4.000€
Cities: 1.000€             
Suriname: 3.000€
Cities: 1.000€             
S
Sweden: 15.000€
Cities: 1.000€             
Switzerland: 15.000€
Cities: 3.000€             
Syria: 7.000€
Cities: 1.000€
T
Tajikistan: 4.000€
Cities: 1.000€             
Tanzania: 5.000€
Cities: 1.000€
Thailand: 3.000€
Cities: 1.000€             
Timor-Leste: 3.000€
Cities: 1.000€
Togo: 3.000€
Cities: 1.000€             
Tonga: 3.000€
Cities: 1.000€             
Trinidad and Tobago: 3.000€
Cities: 1.000€
Tunisia: 7.000€
Cities: 2.000€         
Turkey: 14.000€
Istanbul: 10.000€
Cities: 2.000€             
Turkmenistan: 4.000€
Cities: 1.000€             
Tuvalu: 3.000€
Cities: 1.000€
U     
Uganda: 4.000€
Cities: 1.000€
Ukraine: 8.000€
Cities: 2.000€             
United Arab Emirates: 18.000€
Emirates: 5.000€ – 10.000     
United Kingdom: 18.000€
London: 12.000€
Cities: 3.000€             
United States of America: 20.000€
States: 8.000 – 14.000
Cities: 3.000€ – 10.000€     
Uruguay: 6.000€
Cities: 1.500€             
Uzbekistan: 5.000€
Cities: 1.000€
V
Vanuatu: 3.000€
Cities: 1.000€             
Venezuela: 6.000€
Cities: 1.500€             
Vietnam: 8.000€
Cities: 1.500€
Y      
Yemen: 4.000€
Cities: 1.000€
Z      
Zambia: 5.000€
Cities: 1.000€             
Zim
babwe: 5.000€Cities: 1.000€