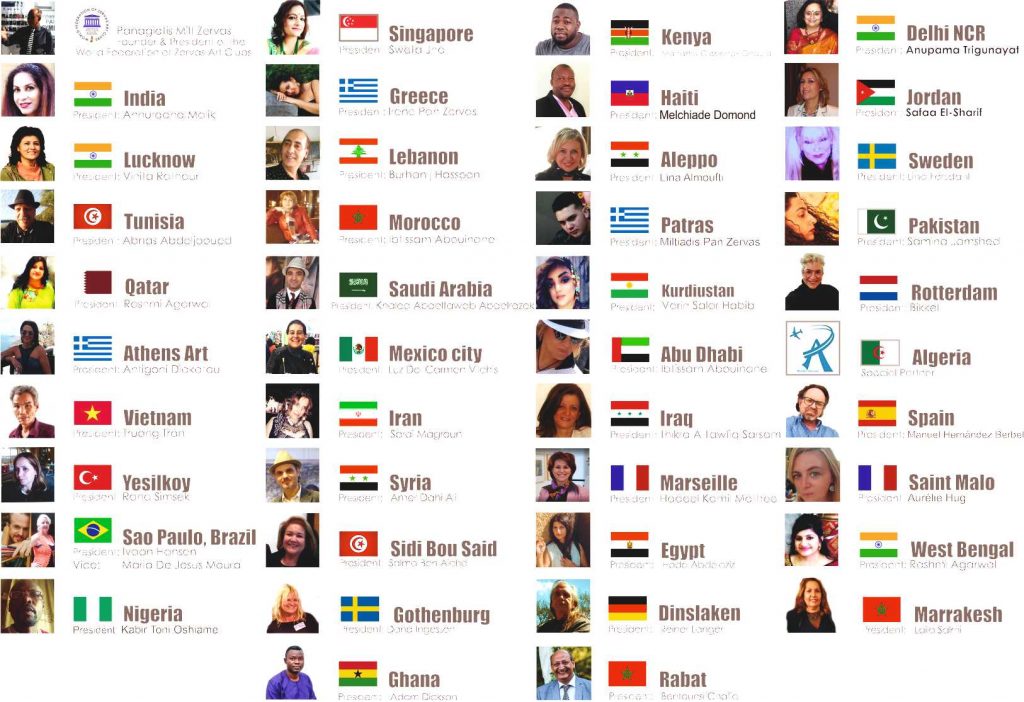 The Registration Fee is set at € 1.500
All Zervas Art Clubs in each country are required to register as members of the National Unions of Zervas Art Clubs.
Zervas Art Clubs in Countries are responsible for:
Clubs will get 12% – 30% from all the events and services of "Zervas Art", that they will use or sale by them self.
Zervas Art offer 12% for any registration that Clubs will send to the Zervas Art events
Payment of their registration fee to the National Union of Zervas Art Clubs of their country.
The establishment of new Clubs and the development of the Organization in their country or in another country. They keep 30% of the Registration Fees.
The cooperation and mutual support between the Clubs of their country.
The payment of the Annual Subscription of 150 € to the Federation.
Their legal and statutory operation.
Their participation in the annual national General Assembly of the National Union of Zervas Art Clubs,where all the Ambassadors – Presidents of all the Clubs of the country will participate. The registration of members with an annual fee which is a decision of the Unions.
Their participation in the Annual World Conference of Ambassadors – Presidents of the Organization that will take place every May in Patras-Greece for 3 days. Participation cost with full hospitality and touristic program = 450 € (the event will take place the May 2020).
– Every Union or Club have the right to organize this event in his country – city.-