YOU'RE WELCOME TO OUR SPECIAL WORLD
OF ART CULTURE & SCIENCE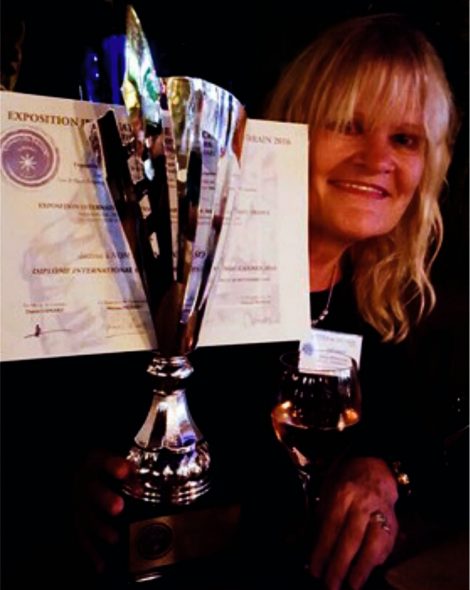 Dear future Presidents of our Organization in Sweden, partners and friends,
First of all I want to thank from my heart and congratulate the prestigious presidents of Zervas Art Clubs around the world who are the basis of the organization.
The World Federation of Zervas Art Clubs was established to become an International Artistic, Cultural & Scientific Organization based in every country and city. The purpose of the Zervas Art Clubs that are set up daily is – through its actions – to awaken uplifted societies and consciences and to add a new "Culture Policy" focusing on the people of every country, culture, religion and mentality. The value table is on a zero basis and the values begin – anyway – to be redefined as a consequence of the multi-crisis in every level. The judgment of values has come as a logical result to confirm the failure of education, visions, politics and, more generally, the systems of administration or demagogy, but also of the doctrines generally. Culture was and is the nucleus where every virtual or real artistic, social, political or religious system is based and hosted. It is now the political solution and the dynamic headline in rebuilding the list of values. Art, on the other hand, is the primary factor of civilization.
Art is preceded by everything, and it is a irrational answer but also a deeper approach to the mystery of human existence. Culture is slowly following it so that with effort and blood it will be possible to create the new table, which will be characterized by the everlasting values of a true reality.
International Artistic, Cultural and Scientific Organization "World Federation of Zervas Art Clubs" invites and selects dynamic and distinguished presidents for the establishment of Zervas Art Clubs around the world, presenting a Pioneering program in every country and city.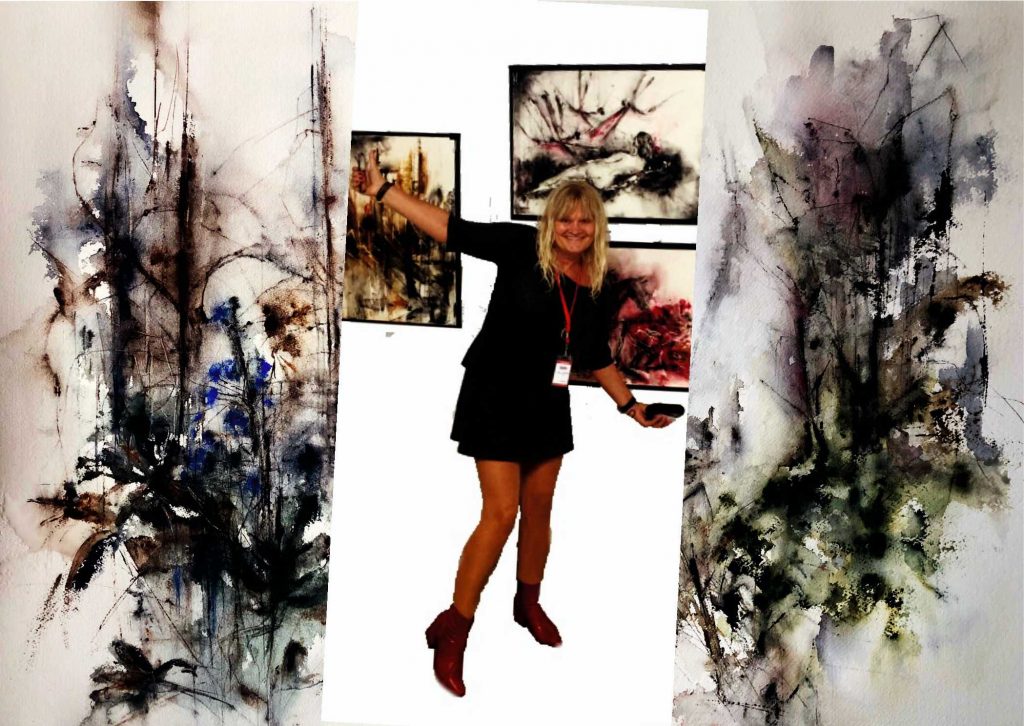 THE PRESIDENT DANA INGESSON
I was born and raised in the Czech Republic where for several years I lived in Prague, the world's most beautiful city. Later on, the wings of love brought me to Sweden and I am currently living in the small but scenic little town of  Tidaholm.

Painting has always been my big interest. However, my painting has only resumed in recent years. Today, I devote a great part of my time to painting and I have regular exhibitions, both locally and internationally. For example, I participate in the annual arts fair as well as judged exhibitions in Sweden, Louvren Paris, Monaco, Cannes, India, Denmark, USA, Italy, Switzerland, Germany, and Spain.
When using aquarelle, acrylic and oil painting techniques, I forget both time and space. I see my art as my story, with colours and shapes being my words. When painting, I use all my senses: my intellect, emotions, intuition and the so called "reptile sense".
Oil painting and aquarelle painting with palette knives are methods that I have picked up in recent times. These techniques suit my temperament very well. I can be impulsive but firm!

My motives are often abstract and I find it exciting watching an artwork during its process, with layer on layer, colour on colour coming together as a beautiful piece of art. To allow the true inner me to come out in a free way when painting is an amazing feeling, with pure joy for creativity.
Last but not least, I want my visitors to make their own interpretations of my art. I want them to feel the art being the mystery of life, a soul's journey in pictures.
"This text springs from a state which I would describe as a rush of joy. It is true, yes indeed true, that I sit down by my type-writer to review a number of artworks that make me happy. Yes, TRULY HAPPY! The images, the artworks, catch me with their delicacy and tenderness, one that is beyond a lot of what I have seen on my way through the arts. Images as a rush of joy? Yes, truly. Can a few artworks give me these fragile and beautiful impressions? Yes, I believe that these works of art, these images, have exploded from a subtle feeling, sprung from necessity.
The images are infinitely sensitive and beautiful. They can never have sprung or been created from something else but a feeling of euphoria and infinite happiness. Yes, freedom.
It is Dana Ingesson that replies to these pictorial births. It is Dana Ingesson who has found the freedom of the art and soul and hurls or caresses these beautiful paintings. A great part of what is so astonishing with her paintings is the tangible feeling of EASE! I perceive an artist who creates her paintings through caresses. With easy, easy, easy hand she lets her love for painting speak. But yet with an intense flick and behind what I call ease is, of course, a pure and very simple feeling. A feeling that the arts should be the carrier of the most delicate of feelings. Dana Ingesson is a new name to me in the world of the arts. A new name but not a blank paper. I see and perceive great measures of painterly energy in this artistry. Art, not as decoration, no but as a sign of the most fragile senses. A grand painterly offering, rest to tired eyes, and a source of never ending energy.
2014, 31 October Stig Åke Stålnacke Medlem av AICA, Association of Art Critics "
YOU'RE WELCOME TO OUR ORGANISATION
to be Presidents in your Countries, Regions, Cities
HUGE OPPORTUNITY FOR ARTISTS!
A big hello to all my artist friends…!
I am delighted to share that I have been conferred the Presidentship of the  Zervas Art Club of Gothenburg in Sweden.
WFZAC has organised events, symposiums, exhibitions at various locations around the globe, including in cities like Paris, London, New York, Athens, Rome & Florence (Italy), Prague, Moscow & Saint Petersburg, Santorini, Mykonos, Crete & Thessaloniki, Patras (Greece), Casablanca (Morocco), Barcelona, Cairo, Istanbul, Abu Dhabi, Dubai,  among others.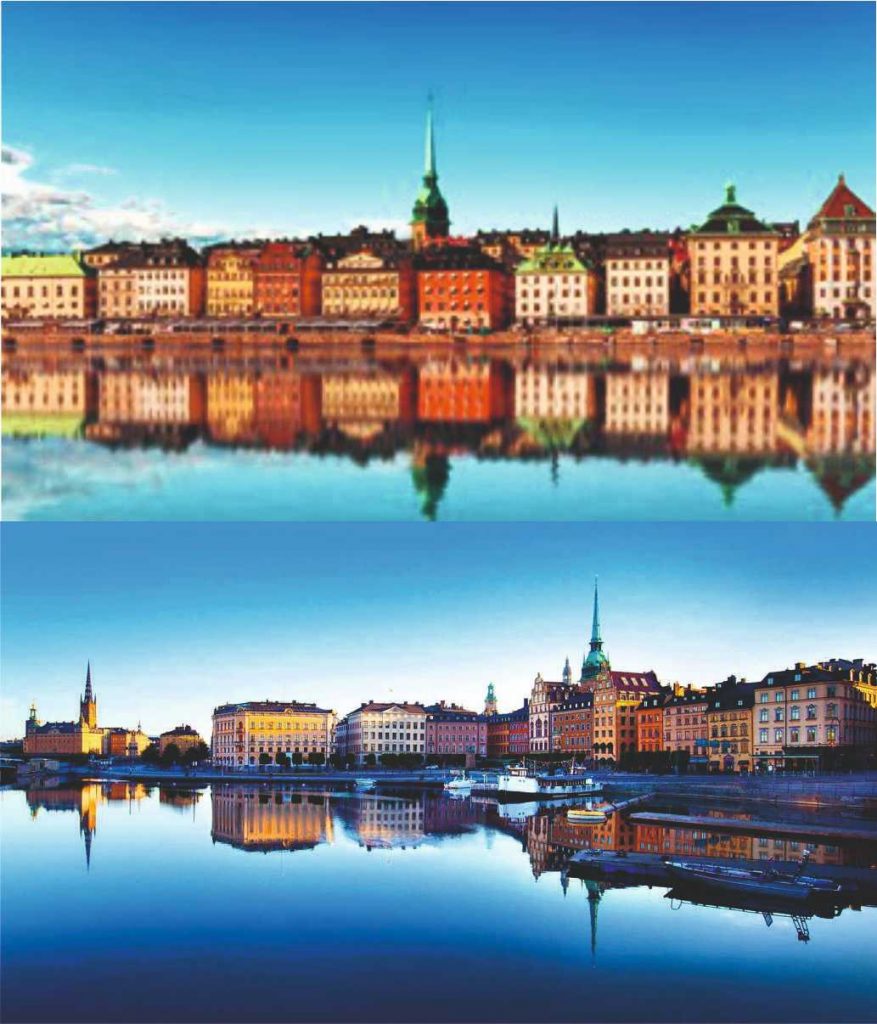 THE PRESIDENTS & THE WORLD MAP OF THE WORLD FEDERATION OF ZERVAS ART CLUBS 
.
INVEST FOR YOUR NEW LIFE AND WIN
WHAT ARE THE BIG PRIVILEGES OF THE "GOLDEN VISA"
?
.