YOU'RE WELCOME TO OUR SPECIAL WORLD
OF ART CULTURE & SCIENCE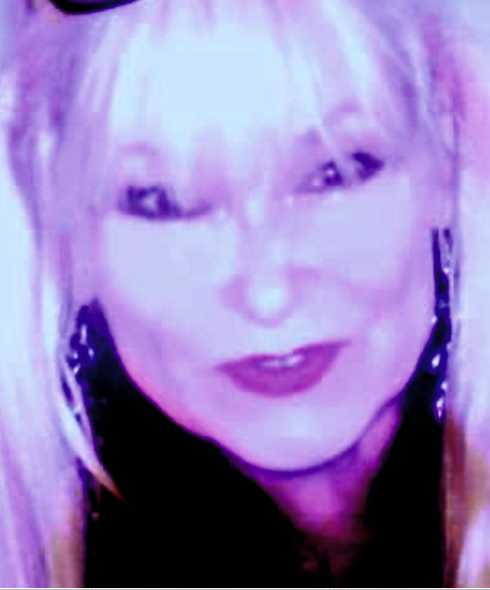 Dear future Presidents of our Organization in Sweden, partners and friends,
First of all I want to thank from my heart and congratulate the prestigious presidents of Zervas Art Clubs around the world who are the basis of the organization.
The World Federation of Zervas Art Clubs was established to become an International Artistic, Cultural & Scientific Organization based in every country and city. The purpose of the Zervas Art Clubs that are set up daily is – through its actions – to awaken uplifted societies and consciences and to add a new "Culture Policy" focusing on the people of every country, culture, religion and mentality. The value table is on a zero basis and the values begin – anyway – to be redefined as a consequence of the multi-crisis in every level. The judgment of values has come as a logical result to confirm the failure of education, visions, politics and, more generally, the systems of administration or demagogy, but also of the doctrines generally. Culture was and is the nucleus where every virtual or real artistic, social, political or religious system is based and hosted. It is now the political solution and the dynamic headline in rebuilding the list of values. Art, on the other hand, is the primary factor of civilization.
Art is preceded by everything, and it is a irrational answer but also a deeper approach to the mystery of human existence. Culture is slowly following it so that with effort and blood it will be possible to create the new table, which will be characterized by the everlasting values of a true reality.
International Artistic, Cultural and Scientific Organization "World Federation of Zervas Art Clubs" invites and selects dynamic and distinguished presidents for the establishment of Zervas Art Clubs around the world, presenting a Pioneering program in every country and city.
 

THE PRESIDENT LINA FORSDAHL

Lina ForsdahlI was born in Poland with roots I France and lives in Sweden since 1981. My first steps in art go back to the Famous Artists School "FAS" I has also done garden design and photography. Now and since 2014I has been actively exhibiting in Europe; USA and Asian.
"I am inspired by music, everything beautiful and unique in nature, and so of my own poetry. Important to my art is color nuances, that make the artworks come alive, light, balance, deep, harmony and rhythm. I am fascinated by how much positive beautiful art affects everyone's minds to be happy." As children my first steps in art go back to my paintings in watercolor then oil and now most in acrylic.
Other information:
I made illustration to Exhibition.
Historias Da Ajoudaris`18″ in Portugal. And my art is publishing in the:1. MAMAG MODERN ART MUSEUM / "About Art Magazine" Nr¾, 2016 * Nr1, 2017.
At 2018 in the "Art Market and successful Contemporary Art.2. GLOBAL ART AGENCY/ GAA/CAE BOOK
2018″Contemporary Art of EXCELLENCE I VOLUME IV/ARTCOLLECTOR.3. CIRCLE – ARTS "In the Spotlight Art Magazine"
ITALY 2018.4. THE ART BOOK "The Best Modern and Contemporary Artists. I am very proud for all publication of my art and for the Art Prize in ROME/Italy "The Best Modern and Contemporary Artists. My Personality appears in me paintings, which are both soft, sparkling, colorful, dreamy, lovely and beautiful. Differential strokes are made with powerful colors, organic forms and unique flowers. Brilliant color nuances make my artworks come alive. Deep colors of the background I let the light strokes of surfaces reflected. My paintings are like future stories, containing romance, passion, mystery and poetry. "If there had been a ladder to the moon, then I would like to see it in the eyes. And tell everyone that it's swinging in the universal my dream and artistic inspiration
YOU'RE WELCOME TO OUR ORGANISATION
to be Presidents in your Countries, Regions, Cities
HUGE OPPORTUNITY FOR ARTISTS!
A big hello to all my artist friends…!
I am delighted to share that I have been conferred the Presidentship of the  Zervas Art Club in Sweden.
WFZAC has organised events, symposiums, exhibitions at various locations around the globe, including in cities like Paris, London, New York, Athens, Rome & Florence (Italy), Prague, Moscow & Saint Petersburg, Santorini, Mykonos, Crete & Thessaloniki, Patras (Greece), Casablanca (Morocco), Barcelona, Cairo, Istanbul, Abu Dhabi, Dubai,  among others.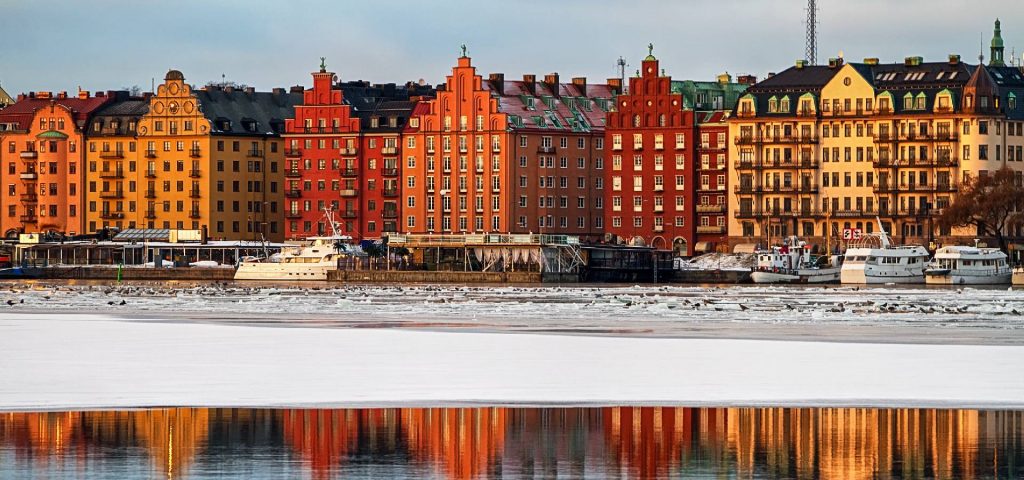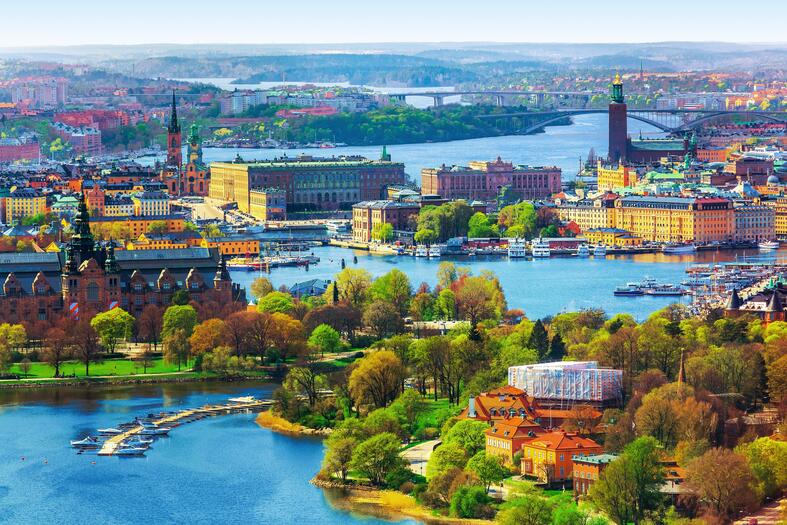 CHOOSE OUR ARTISTIC EVENTS & SERVICES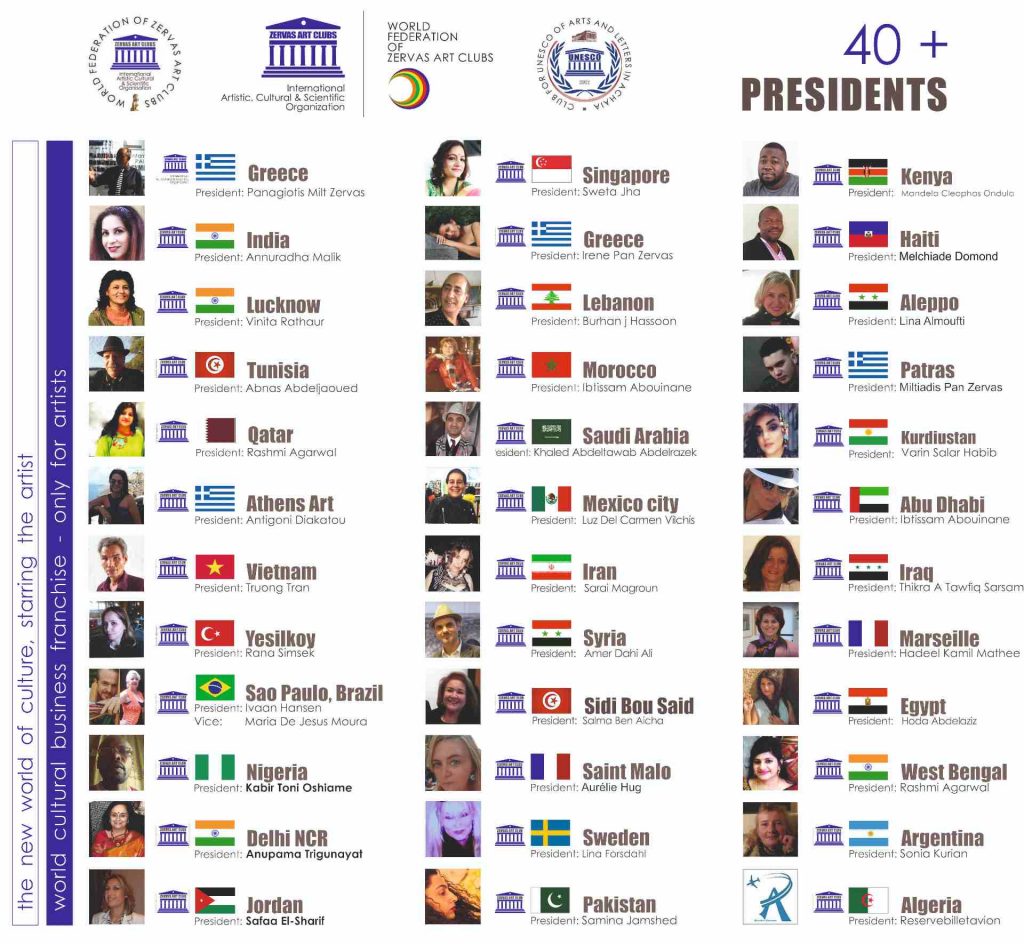 THE NEW WORLD OF CULTURE STARRING THE ARTIST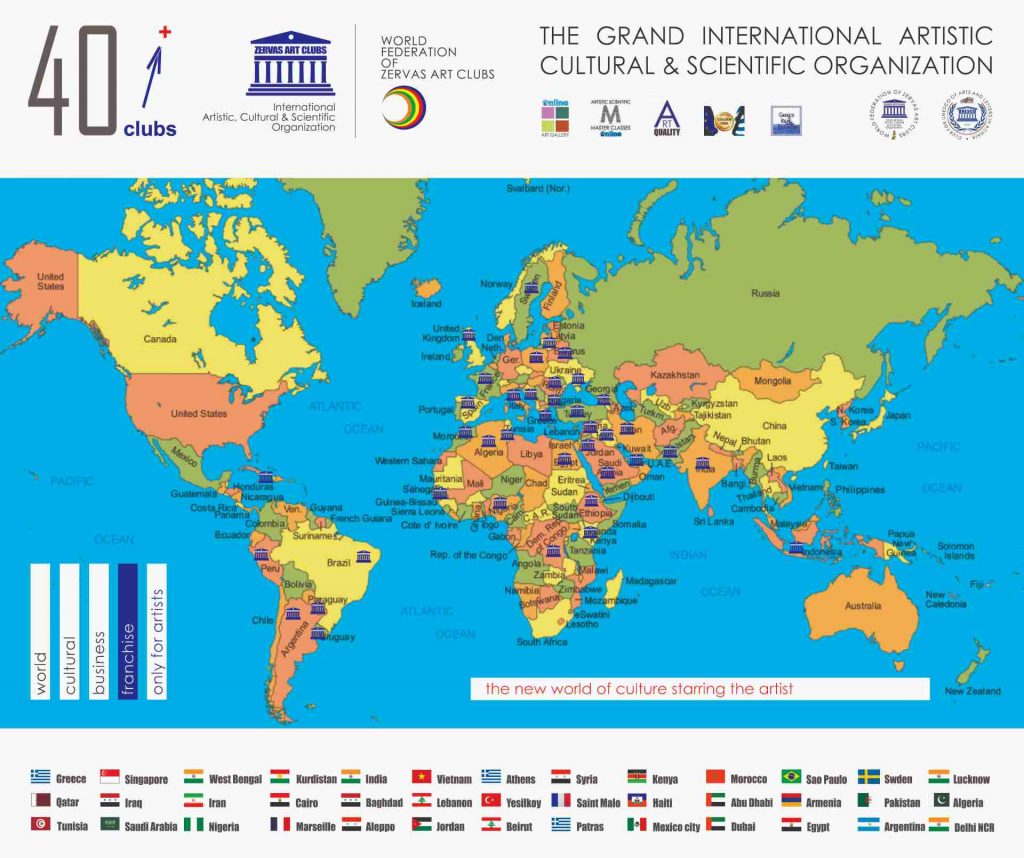 .
INVEST FOR YOUR NEW LIFE AND WIN
WHAT ARE THE BIG PRIVILEGES OF THE "GOLDEN VISA"
?
.