BE MEMBER  NOW
COMPLETE   NOW  YOUR   REGISTRATION
GET YOUR CARDS
Take  the  big step, register  and change you r life forever!
Come today to the special  VIP  world of  culture  and art!
Become a member  of the unique aristocracy of the spirit!
To complete your  Registration and be a member of the Club
for UNESCO, we request you to deposit the amount of 95,00 €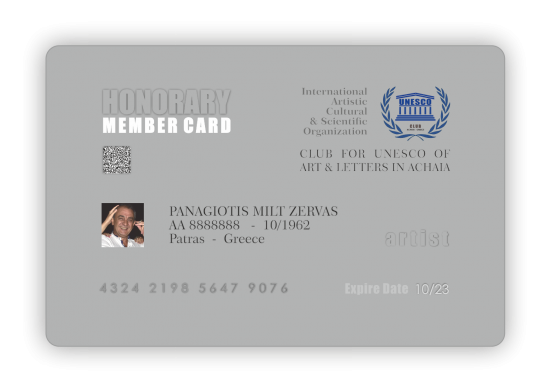 UNESCO HONORARY MEMBER CARD
We award to all the participants in Zervas Art events, the HONORARY MEMBERSHIP CARD of the Club for UNESCO of Arts and Letters of Achaia Prefecture.
The UNESCO membership card is a powerful document that can at any time certify your award, where needed.
The UNESCO MEMBERSHIP CARD is valid for one year and can give you free entry to most museums and institutions around the world. It is also a valuable document for your career.
To get or renew your UNESCO HONORARY MEMBERSHIP CARD
1. Participate in the next Zervas Art event (card for free)
2. Deposit the membership fee of  95.00 Euros 
3. ANNUAL Renewal – Upgrade =  € 39,90
YOUR VIP SOCIAL LIFE
You are more than welcome to be a member of the grand international artistic voyage
full of precious experiences and gold benefits!
We are at your disposal for further information
GET THE  CHANCE  AND BE UNIQUE
BE MEMBER NOW
HONORARY MEMBER
Honorary member can be declared any natural person, Association, Club, Organization, Foundation, that showed special interest and offered or will offer help to the high goals and ideals of the Association, i.e. Moral, Spiritual, Economic, Material, for the culture of Peace its educational, scientific, artistic and tourism projects.
Members of the Association can be registered by adults, regardless of gender, who, accepting the objectives of the Association, wish to work towards their achievement or who wish to contribute to the realization of the objectives of the Association, support it financially, accepting the Statute and its Internal Regulations in force at any given time, after their application to the Board of Directors (BoD) of the Organization, in which they declare that they accept the objectives of the Organization and that they intend to work for their fulfillment. In particular, the members of the Association are divided into Probationary, Regular, Correspondent, Honorary.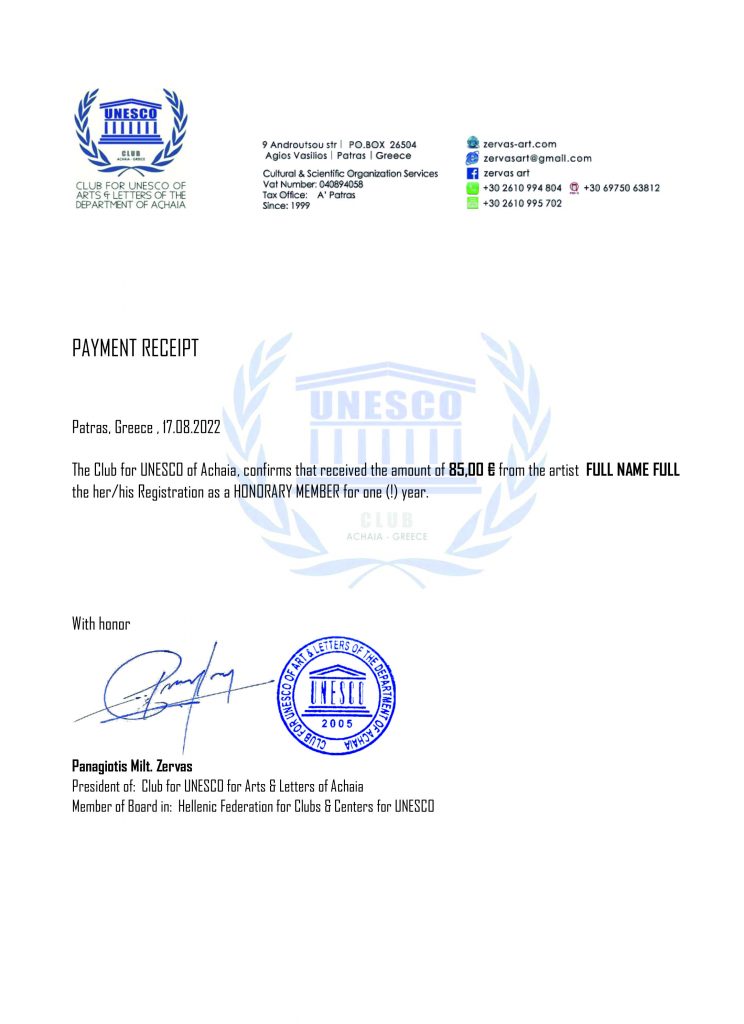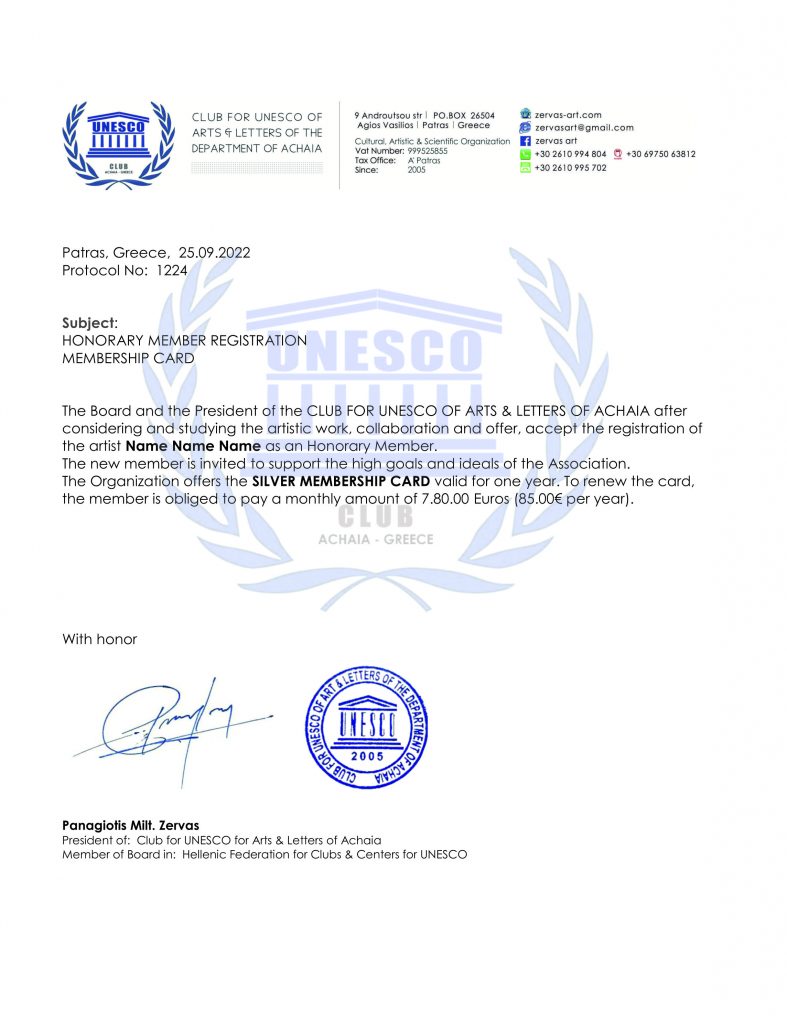 Welcome to the special world of Zervas Art.
Your cards will be shipped today and delivered directly to your address.
FREE SHIPPING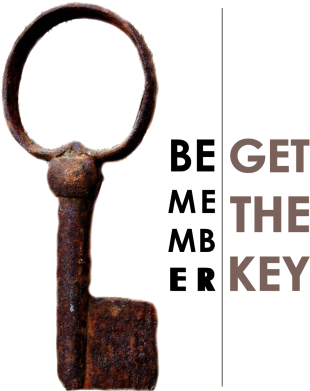 I wish to become a member of Zervas Art & UNESCO Club

PAYMENT METHODS
REVOLUT BANK
Name: ANTIGONI  DIAKATOU    //   IBAN: LT85 3250 0565 3429 5915
BIC: REVOLT21   //   Country: GREECE   //   +30 2610 994 804
 
PIRAEUS BANK
Name: EIRINI ZERVA – PANAGIOTIS ZERVAS
IBAN: GR92 0172 5040 0055 0410 5075 622
Branch Name: 5504105075622
BIC-SWIFT: PIRBGRAA  /  ID: AH702429   /  Country: GREECE
+30 2610 994 804  /  DIONISOU 8, 26500, PATRAS, GREECE
Bank address: KORINTHOU, PATRAS
WESTERN UNION  –  MONEYGRAM
1st name EIRINI   /   2nd name ZERVA
ID: AH702429   /   Country: GREECE   /   +30 2610 994 804
ZERVAS ART ONLINE PAYMENT
 You can use any credit card

  Deposit in our REVOLUT bank account:
Name: Name: ANTIGONI  DIAKATOU    //   IBAN: LT85 3250 0565 3429 5915
BIC: REVOLT21   //   Country: GREECE   //   +30 2610 994 804
WISE ONLINE TRANSFER MONEY
You can use any credit card